Latest News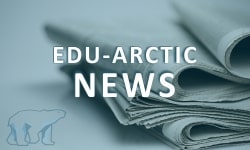 Arctic competition 2019 is open
Would you like to visit the Arctic in the summer 2019? Then you should join the Arctic competition and get a chance to win a six day long expedition to Svanhovd in Northern Norway or to the Faroe Islands.
23 Oct 2018
Three winning teams: Eliza and Kacper from Poland, Judith, Jordi, Javier and Alfonso from Spain spent some amazing time at the Polish Polar Station in Hornsund, Svalbard. They all agreed that it was a life changing experience.
6 Sep 2018
The competition engaged more than 160 pupils, who submitted their ideas for a research- or innovation project in the Arctic. Only six pupils could go on one of the two winning expeditions.
3 Sep 2018