Our mobile app is officially on: Who wants to become the Arctic Explorer?
EDU-ARCTIC top five: meet the most active teachers schools and countries
Last chance for an online lesson: check out upcoming webinars
Final Conference in Paris: important performances and lots of emotions
1. Our mobile app is officially on: Who wants to become the Arctic Explorer?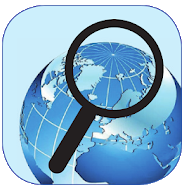 How many islands are there in Svalbard archipelago? Since when has the Polish Polar Station Hornsund operated? What is stored in the Global Bank in Svalbard? Download our brand new free mobile app (currently available for Android), play, find out, come up with your own question, and become an Arctic Explorer!
The history of the application, created as part of the European project EDU-ARCTIC, is special: as you may remembr, the author of the idea is 13-year-old Yngva from the Faroe Islands, who submitted in the competition the idea of ​​creating a virtual journey through the Arctic, which, thanks to the form of a quiz, allows to broaden knowledge about this region. The idea inspired the organizers, and at the final conference of the EDU-ARCTIC project in Paris in May this year, we managed to present the effect and play the first quiz with the international audience.
The virtual journey through the Arctic begins in Svalbard. Users can choose questions from various domains: biology, geography, geology and science in general, on three different levels of difficulty. For correct answers, 'coins' are awarded, that allow to reach in other parts of the Arctic - Iceland, Greenland, Faroe Islands, Scandinavia or North American polar areas. The answers are accompanied by explanations, photos, links to additional materials - for example to POLARPEDIA, a multilingual encyclopedia of terms related to polar research.
But the most important element is the ability to co-create the application by its users - that is, to add questions and answers, which is also awarded with virtual "coins". We invite to become co-creators of this virtual journey!
2. EDU-ARCTIC top five: meet the most active teachers schools and countries
Have you checked our leaderboard lately? EDU-GAME turned aout to be very competitive and engaging: you were very active, participating in lessons, providing measurements in MONITORING SYSTEM, contributing to POLARPEDIA with translations, spreading a word about the project during dissemination events. We cannot thank you enough!
EDU-ARCTIC project engaged 1200 teachers from 60 countries, but five countries were particularly devoted to the idea of using polar research as a vehicle to future STEM careers of school girls and school boys.
Big applause to 5 most active schools:
Institucionet arsimore jopublike "Flatrat e dijes" (Albania)
Shaban Demiraj (Albania)
Zespół Szkół im.Konstytucji 3 Maja w Pobiedziskach Letnisku (Poland)
Ismail Qemali (Albania)
4o GEL Karditsa - 4th Upper high school of Karditsa (Greece)
We have very special thanks for our top five theachers:
Ehsen Kraja from Shkoder, Albania
Stelios Anastassopoulos from Kardista, Greece
Alketa Bajrami from Vlo, Albania
Valbona Shkembi from Kuçove, Albania
Constantin Gheorghiță from Iași, Romania
Your dedication is outstanding!
We hope that with EDU-ARCTIC project we brought you some joy and inspiration.
As we promised, top 3 teachers will be awarded with online lesson broadcasted from the Polar Station, dedicated to their classes only. Moreover, the top 50 teachers and top 10 schools will be awarded with special certificates for innovative educators and institutions. Stay tuned!
3. Last chance for an online lesson: check out upcoming webinars
We invite you for last lessons in this school year – and the very last in the whole project. Who wants to:
Remember, if you find it hard to fit EDU-ARCTIC lessons into your schedule, you can choose your time and topic – write to us This email address is being protected from spambots. You need JavaScript enabled to view it. and we'll set a convenient date!
4. Final Conference in Paris: important performances and lots of emotions
Thousands of teachers and students involved, hundreds of online lessons, various educational resources, adventurous polar expeditions: In Paris on May 23 and 24 we summarized the EDU-ARCTIC project. In the historic interiors of the Scientific Centre of the Polish Academy of Sciences in Paris, we hosted ambassadors, scientists - including the Nobel Peace Prize laureate, prof. Terry Callaghan, policy makers from the Arctic states and countries that are active in the region and aware of the challenges that changes in the polar regions bring to the rest of the world. There were educators from France, Poland, Greece, Bulgaria, Albania and even India! To us, it was particularly emotional to meet engaged teachers and their amazing students and listen to tjeir fantastic testimonies. Read more